Executive Management
WALEED
ASHMAWY
Chief Information Officer
Waleed Ashmawy joined Fawry in January 2021 as Chief Information Officer where he leads the technical operations including: running the datacenter, hardware, operating systems, databases, middleware, network & security, systems and application monitoring and Office IT.
Waleed has a Strong track record of driving business according to market needs while focusing on organization capabilities and future directions.
Waleed is also responsible for leading the entire IT team and building an efficient IT structure for scalable Payment Technology Company to ensure deploying the state-of-the-art technological solutions.
In that capacity, he works to build agile, structured, robust system development capabilities and ensures effective fulfilment of the company's technical SLA attributes to its customers.
Waleed also maintains authority over applying global security standards to ensure the highest level of security across the entire infrastructure and managing the annual IT budget efficiently with clear measurable ROI.
Waleed possess over 22 years of experience in the field of IT where he held key Executive and Leadership roles. Between 1998 and 2020, he worked with IBM Middle East and Africa (MEA) of which he spent 9 Years with IBM Egypt's technical support and then as a Systems delivery consultant.
He then spent 13 Years leading the major Systems Technical Sales and Systems implementation Delivery parts at IBM's business across Egypt & Africa. Waleed lead teams with more than 50 members across Egypt, Tunis, Morocco, Senegal, Ghana, Nigeria and Kenya.
During the span of his career with IBM MEA, Waleed was the Enterprise Clients Trusted Technical Advisor and played key roles in various successful of mega projects for major enterprises clients within African markets. designing solutions, delivering services, and solving many of critical situations for driving business continuity, availability and success and trusted technical advisor for enterprise Clients.
Waleed holds a B.Sc. in Computer Systems & Control Engineering 1995.
Direct Reports – Directors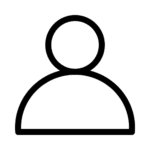 Ahmed Aglan
System Operations Director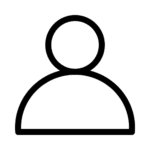 Mahmoud Mostafa
Network Operations Director