FAWRY FMCG takes your business to another level!
In the world of Supply Chain, Fawry FMCG acts as your cash management digital gateway between your company and customers.
This enables everyone to improve their business efficiency by making it possible for the buyer to improve working capital efficiency and for the supplier to receive payments faster.
We make your workflow so much easier!
To increase sales efficiency, improve working capital cycle, and save on operation cost, Fawry FMCG provides cashless collection services that will guarantee fast and secure transactions.
This solution is designed specifically to create an efficient payment cycle that grants instant money transfers through Fawry's merchants' POS machines, Wallets or via banking cards. These are seamlessly integrated with FMCG Sales Force Automation & Hand Held systems with full daily transaction reports.
Increased sales force efficiency, hence more customer visits
A faster cash cycle leading to Improved working capital
Save back office cash management operation cost
Increased safety with less fraud and theft
Manage your mass payouts easily with Fawry. We provide a digital cash-out service that will ensure a hassle-free process. This service is especially convenient for supplier payments, customer incentives, petty cash and payroll, among other requirements.
You no longer have the need to have actual cash available
These funds are now easily reimbursed through Fawry's retail network anywhere all over Egypt, 7 days a week.
Now merchants can conveniently order their desired products from a selection of FMCG companies through an e-ordering app.
This impeccable salesman app makes things easier for distributors and takes orders directly from their retail customers using Android & iOS mobile devices. Mandoobi will automate the ordering process without the need for manual intervention.
1. Choose from a wide list of products
2. Desired date and time for delivery
3. Different payment methods to choose from
Less inventory distortion, fewer stock-outs
Fewer yet more efficient visits
Proactive sales and faster access to new retailers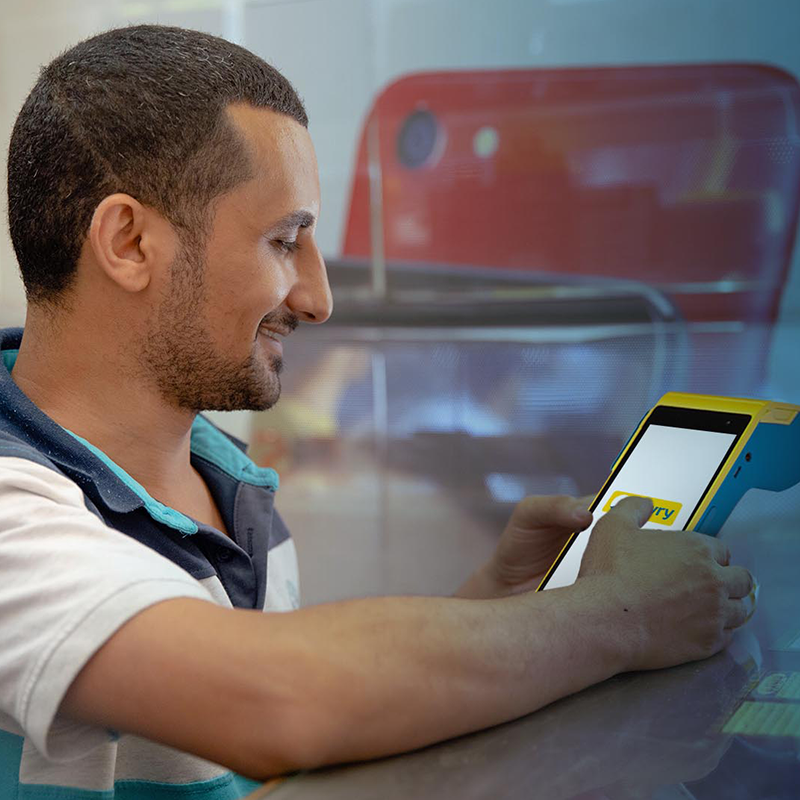 Do you need to increase working capital to cover day-to-day operations due to inconsistent cash flow?
Then Fawry  FMCG is your go-to solution!
This service enables you to boost your working capital and provide alternative cash payments through a variety of financial products that are tailored to your specific needs.
Digital Lending has never been easier!
Fawry FMCG provides a completely digitized lending service for FMCG companies. Limits are made available to merchants via Fawry's POS machines that can only be used to pay for the purchasing of merchandise.
You can now boost your business and continue to buy and sell merchandise without any hassle or long-term loans.
Increased sales by offering different finance options to merchants
Improved access to small retailers